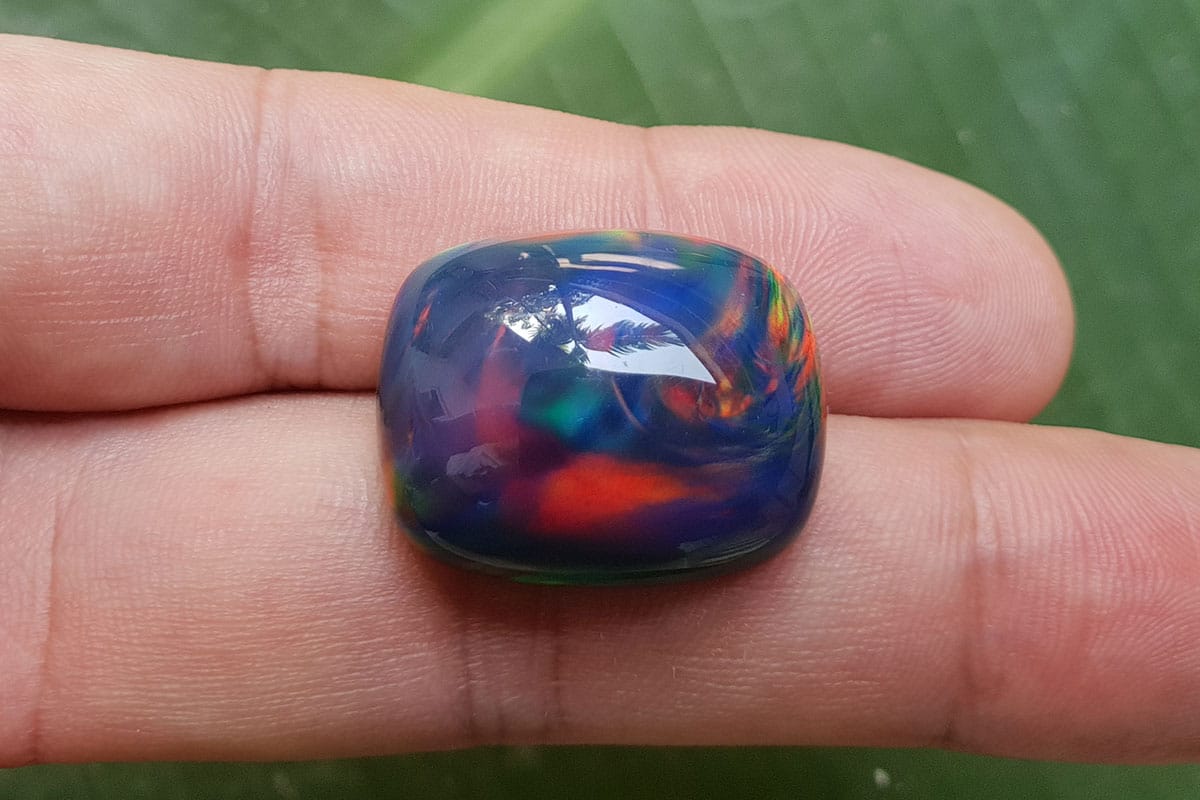 Fine Crystalline Opals with a Non-Directional Pattern of Play-of-Color.
Synthetic aurora opals are available in different colors as black opals with orange, green or blue play-of color or white opals with orange fire.
This new type of synthetic aurora opal doesn't show a columnar pattern typical for opals grown by sedimentation. Thus, an orientation of the opals prior cutting is not necessary anymore.
Furthermore, in contrast to conventional impregnated synthetic opal the preparation method by homogeneous crystallization allows a significant lower silica content. This makes processing of Aurora opals much easier and this type of synthetic opal can be drilled, carved, sliced and cut by standard carbide tools.
Polymer impregnated synthetic opal
Checmical composition: SiO2 20% / Polymer 80%
Hardness: 2.5 – 3
Density: 1.3 – 1.4 g/cm3
Refractive index: 1.4
Temperature resistance: up to 130°C
Synthetic Aurora opal


Natural opal for sale in our gem shop
We make custom made opal as engagement rings, necklaces, stud earrings, bracelets, pendants… Please contact us for a quote.