Peridot and spinel are the two birthstones jewelry color for August, according to both the ancient and modern lists of August stone color meaning. The perfect gemstones for August birthstone ring or necklace jewelry.
Birthstones | January | February | March | April | May | June | July | August | September | October | November | December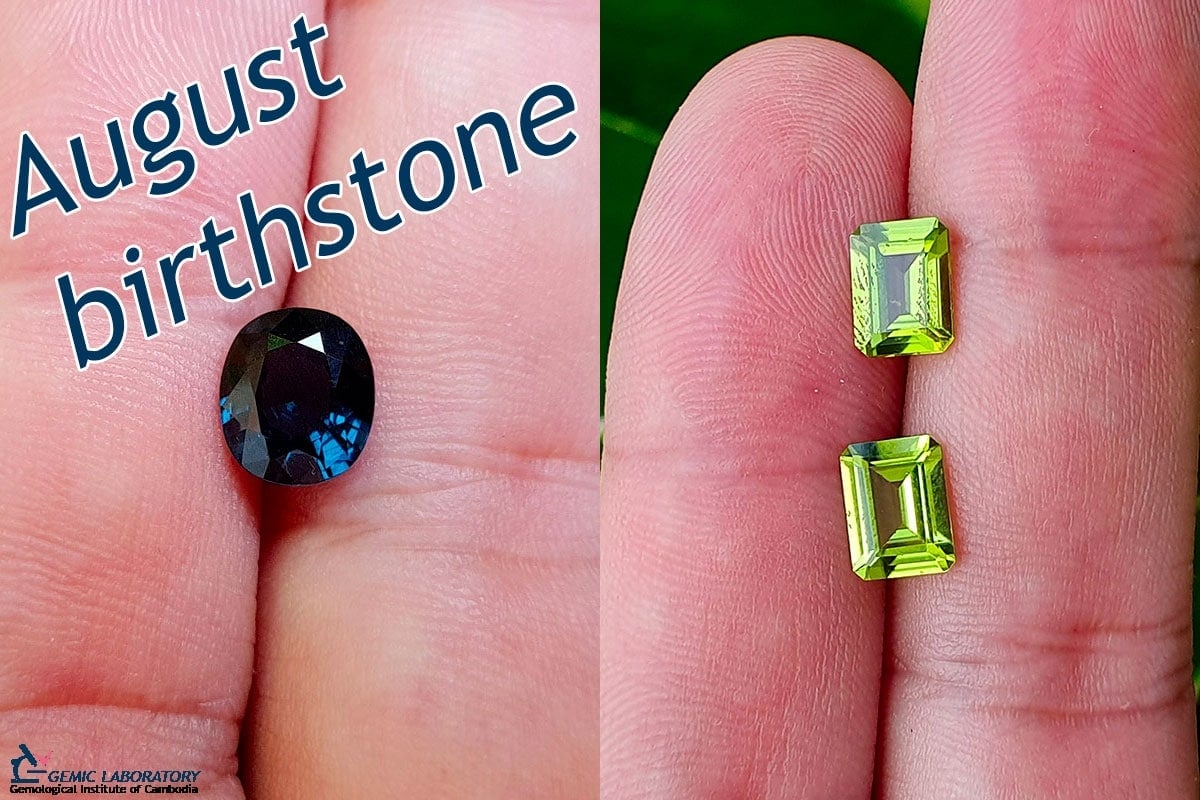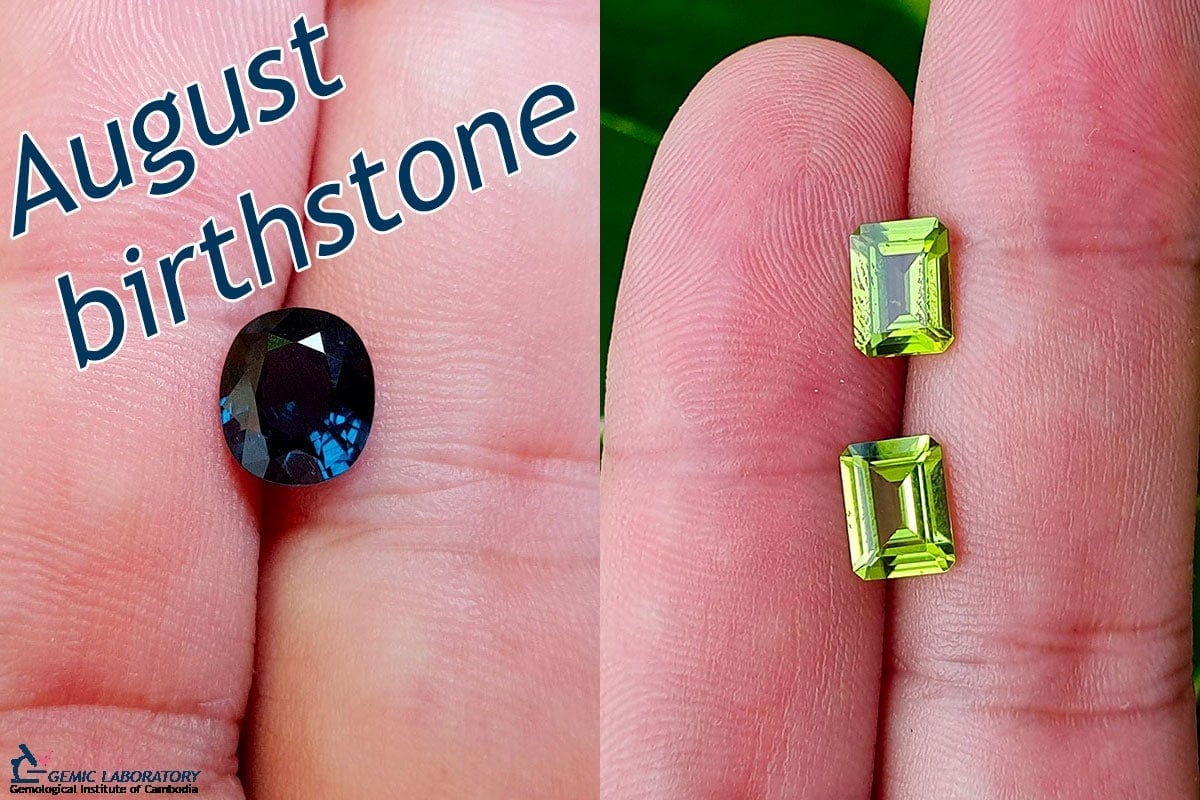 What does August birthstone mean?
August birthstone meaning: a gem that is associated with the birth month of August: Peridot and spinel
Peridot
Peridot is gem-quality olivine and a silicate mineral. Its green color is dependent on the iron contents within the structure of the gem. Peridot occurs in silica-deficient rocks such a volcanic basalt as well as in pallasitic meteorites. Peridot is one of only two gems observed to be formed not in the Earth's crust, but in molten rock of the upper mantle. Gem-quality peridot is rare to find on Earth's surface due to its susceptibility to weathering during transportation from deep within the mantle to the surface.
Spinel
Spinel crystallizes in the isometric system. Common crystal forms are octahedra, usually twinned. It has an imperfect octahedral cleavage and a conchoidal fracture. Its hardness is 8, its specific gravity is 3.5–4.1, and it is transparent to opaque with a vitreous to dull luster. It can make a perfect august birthstone ring
What's August's birthstone color?
Peridot, with it's signature lime green august birthstone color, is believed to instill power and influence in the wearer.
Spinel may be colorless, but is usually various shades of pink, rose, red, blue, green, yellow, brown, black, or uncommon violet. There is a unique natural white spinel, now lost, that surfaced briefly in what is now Sri Lanka.
Where is August birthstone found?
The principal sources of peridot today are USA, Australia, Brazil, China, Egypt, Kenya, Mexico, Myanmar, Norway, Pakistan, Saudi Arabia, South Africa, Sri Lanka, and Tanzania.
Spinel has long been found in the Sri Lanka, Afghanistan, Tajikistan and Myanmar. Over the last decades gem quality spinels are found in Vietnam, Tanzania, Kenya, Tanzania, Madagascar and very recently in Canada
What is August birthstone jewelry?
Birthstone jewelry are made with peridot and spinel. We sell August birthstone jewelry rings, bracelets, earrings, necklaces & more.
Where to find August birthstone?
There are nice peridot and spinel for sale in our shop
august birthstone symbolism and Meaning
Peridot has been prized since the earliest civilizations for its protective powers to drive away fears and nightmares. It's believed to carry the gift of inner radiance, sharpening the mind and opening it to new levels of awareness and growth, helping one to recognize and realize one's destiny and spiritual purpose. Ancient Egyptians believed that Peridot was sent to Earth by the explosion of a star and carried its healing powers. Peridot is the national gem of Egypt known to locals as the Gem of the Sun.
Spinel gems are said to help set aside egos and become devoted to another person. Like most fiery red stones, spinel is believed to encourage great passion, devotion and longevity. Spinel is associated with the root Chakra, making it effective in increasing physical energy and stamina.
What are zodiac signs of August birthstones?
Leo and Virgo stones are both August birthstones.
Whatever you are Leo and Virgo. Peridot and spinel are the stone from August 1 to 31.
Natural August birthstone for sale in our gem shop
We make custom made August birthstone jewelry as engagement rings, necklaces, stud earrings, bracelets, pendants… Please contact us for a quote.