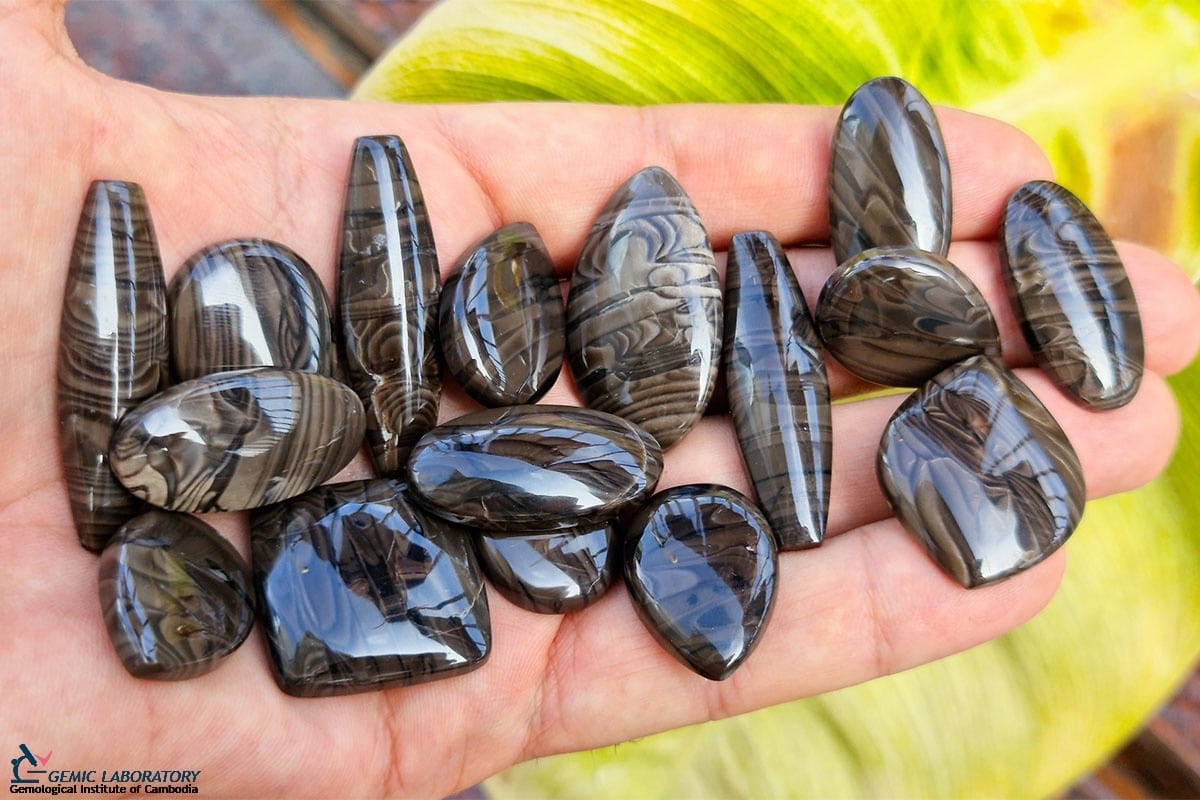 Chocolate jasper also called Brown jasper. An aggregate of microgranular quartz and chalcedony and other mineral phases, is an opaque, impure variety of silica.
Jasper
Chocolate jasper breaks with a smooth surface and is used for ornamentation or as a gemstone. It can be highly polished and is used for items such as vases, seals, and snuff boxes. The specific gravity of jasper is typically 2.5 to 2.9.
The term jasper is now restricted to opaque quartz, the ancient iaspis was a stone of considerable translucency including nephrite. The jasper of antiquity was in many cases distinctly green, for it is often compared to the emerald and other green objects. Jasper is referred to in the Nibelungenlied as being clear and green.
The jasper of the ancients probably included stones which would now be classed as chalcedony, and the emerald-like jasper may have been akin to the modern chrysoprase.
The Hebrew word may have designated a green jasper. Flinders Petrie suggested that the odem, the first stone on the High Priest's breastplate, was a red jasper, whilst tarshish, the tenth stone, may have been a yellow jasper.
Chocolate jasper

Jasper types
Chocolate jasper is an opaque rock of virtually any color stemming from the mineral content of the original sediments or ash. Patterns arise during the consolidation process forming flow and depositional patterns in the original silica rich sediment or volcanic ash. Hydrothermal circulation is generally thought to be required in the formation of jasper.
Jasper can be modified by the diffusion of minerals along discontinuities providing the appearance of vegetative growth. The original materials are often fractured or distorted, after deposition, into diverse patterns, which are later filled in with other colorful minerals. Weathering, with time, will create intensely colored superficial rinds.
Chocolate jasper under microscope
Natural chocolate jasper for sale in our shop
We make custom made chocolate jasper as engagement rings, necklaces, stud earrings, bracelets, pendants… Please contact us for a quote.