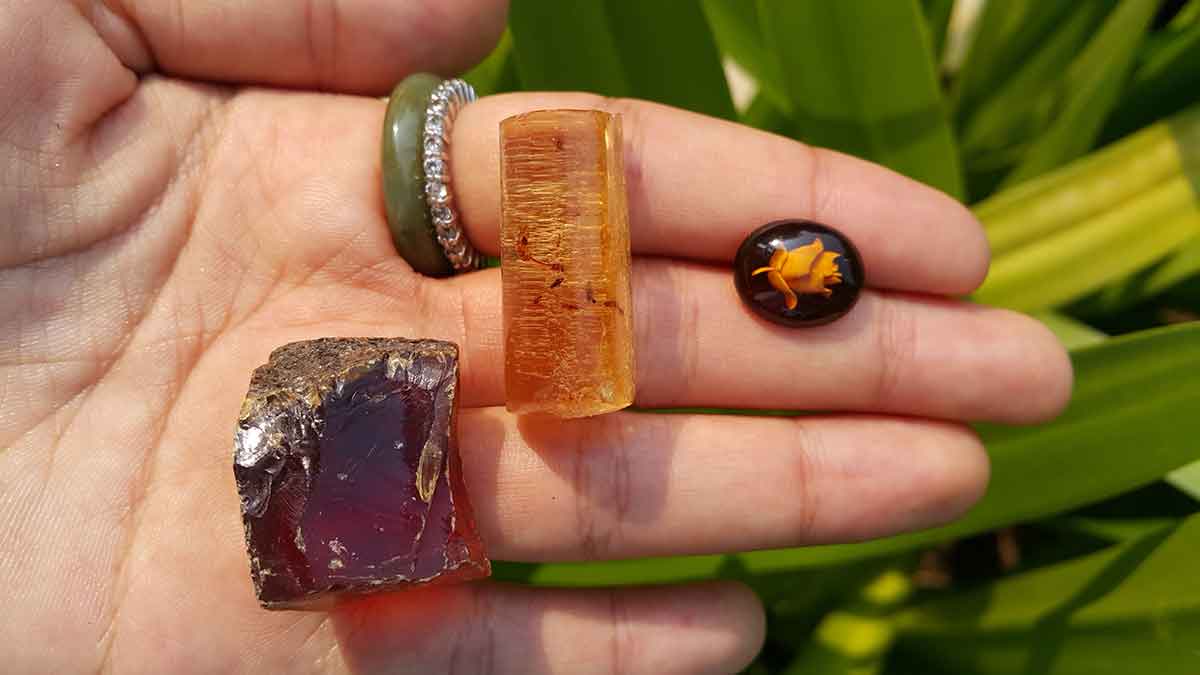 Gemstone Description
Amber
Amber is fossilized tree resin, which has been appreciated for its color and natural beauty since Neolithic times. Much valued from antiquity to the present as a gemstone, it is made into a variety of decorative objects. Used in jewelry. It has also been used as a healing agent in folk medicine.
five classes
There are five classes, defined on the basis of their chemical constituents. Because it originates as a soft, sticky tree resin, sometimes contains animal and plant material as inclusions. occurring in coal seams is also called resinite, and the term ambrite is applied to that found specifically within New Zealand coal seams
Amber is heterogeneous in composition, but consists of several resinous bodies more or less soluble in alcohol, ether and chloroform, associated with an insoluble bituminous substance. It is a macromolecule by free radical polymerization of several precursors in the labdane family, e.g. communic acid, cummunol, and biformene. These labdanes are diterpenes and trienes, equipping the organic skeleton with three alkene groups for polymerization. As matures over the years, more polymerization takes place as well as isomerization reactions, crosslinking and cyclization.
Heated above 200 °C, decomposes, yielding an oil, and leaves a black residue which is known as amber colophony, or pitch, when dissolved in oil of turpentine or in linseed oil this forms varnish or amber lac.
Molecular polymerization, resulting from high pressures and temperatures produced by overlying sediment, transforms the resin first into copal. Sustained heat and pressure drives off terpenes and results in the formation.
For this to happen, the resin must be resistant to decay. Many trees produce resin, but in the majority of cases this deposit is broken down by physical and biological processes. Exposure to sunlight, rain, microorganisms, and extreme temperatures tends to disintegrate resin. For resin to survive long enough to become amber, it must be resistant to such forces or be produced under conditions that exclude them.
Amber