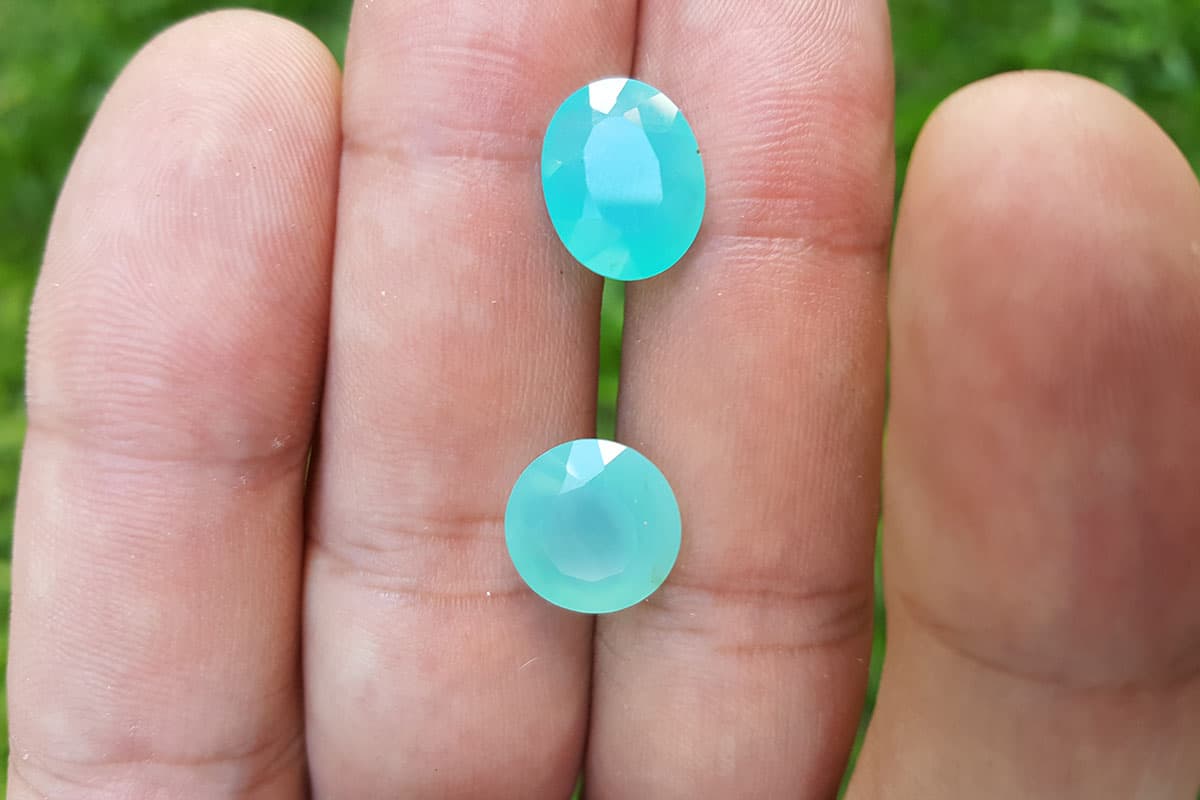 Gemstone Info
Client
Gemological Institute of Cambodia
Skills
Blue opal, from Peru
Gemstone Description
This gemstone is usually coloured blue to blue-green. Most jewellers describe it as the colour of the Caribbean Sea. These stones may enclose dark inclusions that look like ferns. Also the amount of this colour may vary within a single specimen. Pastel pinks to red pinks are also popular as beads. Peruvian Opal rough is a good stone for those starting to learn about Opal cutting. It is recommended to always wear a mask when cutting this Opal and to have lot of water on the opal cutting wheels.
Peruvian Opals are usually found only in the Andes Mountains of Peru. In fact, they are considered as a gift from Pachamama, the earliest Inca goddess of fruitfulness and Mother Earth.
Chemical Composition
Formula: SiO2 • n (H2O)
Specific Gravity: 2.10 g / cc
Water Content: 3.20%
Fracture Conchoidal
Moh's Scale 5.5-6
Holistic Aspects of Peruvian Opal
According to fables Peruvian Opal stones is a calming stone that can pacify the mind and alleviate sleep issues. Sleeping with a Peruvian opal is believed to cure subconscious pain from your past.
This stone has the power of relaxation, tradition tells us that it can take away any tension from communications and will allow ideas to flow generously. It is an excellent stone for calming the mind and considered useful for a good nights sleep.
This stone correlates to the heart chakra, the energy centralized with concern and communication. The blue opal is said to be the most powerful of all healing stones. It can increase creativeness and inspiration, the stone is associated with good luck.
Blue opal, from Peru