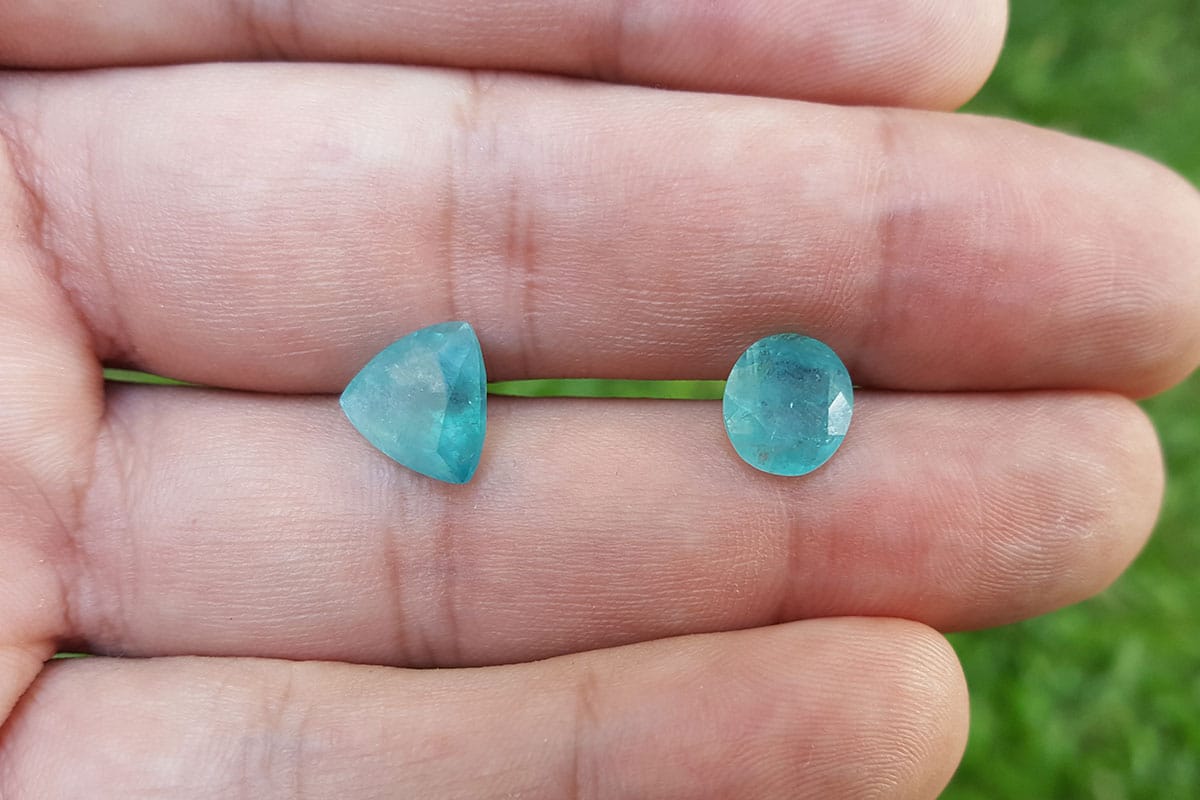 Project Description
Grandidierite from Madagascar
Named after French naturalist Alfred Grandidier (1836–1912), grandidierite is an extremely rare orthorhombic Mg-Fe aluminous borosilicate with the formula (Mg,Fe)Al3(BO3)(SiO4)O2 (Lacroix, 1902, 1922a,b). The material was first discovered at the cliffs of Andrahomana, on the southern coast of Madagascar. Grandidierite is described as a bluish green to greenish blue mineral, the blue component increases with Fe content. It is transparent to translucent with a pale yellow to colorless, greenish blue, and blue trichroism. The larger elongate euhedral orthorhombic crystals, which may measure up to 8 cm, are often strongly corroded.
Since its initial discovery, samples of grandidierite have been found in only a few locations around the world, including Malawi, Namibia and Sri Lanka. But the few gem quality specimens have come mainly from Madagascar.
grandidierite is a magnesium aluminum borosilicate. It has a hardness of 7 to 7.5 on the Mohs scale, similar to garnet; a density of 2.85 to 3.00, in the approximate range of tourmaline; and a refractive index of 1.590-1.623
Crystal system: Orthorhombic
Luster: Vitreous, Pearly
Transparency: Transparent, Translucent
Comment: Somewhat pearly on cleavage
Colour: Bluish green, greenish blue
Comment: Increasingly greener with greater Fe content, colourless to blue or green in thin section
Hardness (Mohs): 7½
Cleavage: Perfect
Density: 2.98 – 2.99
A new deposit of grandidierite was discovered in 2014, about 15 km from the village of Tranomaro. The area is located in the Amboasary district of southern Madagascar's Anosy region, 60 km northwest of Cape Andrahomana. Access from Tolanaro is via a 60 km paved road west to Amboasary Atsimo, followed by a rough, unpaved 50 km road north to Tranomaro that requires a four-wheel-drive vehicle. Final access from the village of Tranomaro to the deposit is half a day by foot only. Security is a problem because bandits operate throughout the region.
Grandidierite, from Madagascar